The idea behind PuzzleUniverse.com was actually given to me by my good friend Geoffrey, who insisted on having a puzzle-related directory with all our favorite links in one place. After several weeks of programming and coding this site came to life. Puzzle Universe is the ultimate link directory for anyone looking to entertain themselves during their spare time. Whether you are looking for logic games, interesting trivia apps or even crosswords, we will include everything on this website!
New: Check out all the Daily Themed Crossword Puzzle Answers!
Each of the links will include a short description from me. In case you would like to add your site or report a broken link kindly do so by using the contact page. If you are looking for newsdaycrosswordanswers.com then please click on the appropriate link as shown previously.
---
Online Crossword Puzzles
To begin with, me and my wife Martha are big time into solving crosswords (especially cryptic ones) so the first list below is dedicated to the most popular crossword puzzles which we play most of our time
---
Top Trivia Games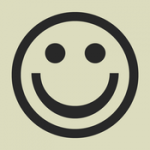 Being an avid word solver, I always try new apps on my iPad and once in a while I manage to find some golden gems such the ones below. I would recommend anyone who is looking to have fun while solving word related puzzles the following app games which are available for both iOS and Android (as of my last checking)
7 Little Words – One of my all-time favorite game apps which I play every single day! (yes they have a daily puzzle game which keeps me busy every single morning). If you are looking to download this game straight to your iOS device then you can do so by CLICKING HERE. In case you are stuck and are looking for help I would recommend you the guys over at 7 Little Words Daily Answers which have been updating the site regularly with all the answers and solutions for 7 little words!C
Crosswords With Friends – A very popular daily crossword puzzle that was acquired by Zynga. If you are looking for the crosswords with friends answers for the daily puzzle then click here.
NEW: For all crossword fans all over the world, there is a new and exciting game named CodyCross! In case you are stuck and are looking for the codycross answers then you can visit the site mentioned before
---
Quiz: How many Syllables are there in the word Puzzle?
Best Crossword Solvers
And now I would like to thank a couple of individuals which I've been following since the very first day I started solving crossword puzzles. Of course I wouldn't be here without their continuous work and support. The following blogs / site have had a great impact in my solving skills and would like to link them as an important resource for anyone looking to solve crossword puzzles.
---
So as of today, May 11 2016 this is the list of the daily sites I visit once I need to take a break from the various rumblings around me. I cannot promise you when this page will be updated again however in the meantime you can visit Sarah Hasbo's CrosswordLinks.com directory for a more complete crossword-related sites.